Betsi Cadwaladr UHB West joins Welsh Patient Administration System (WPAS)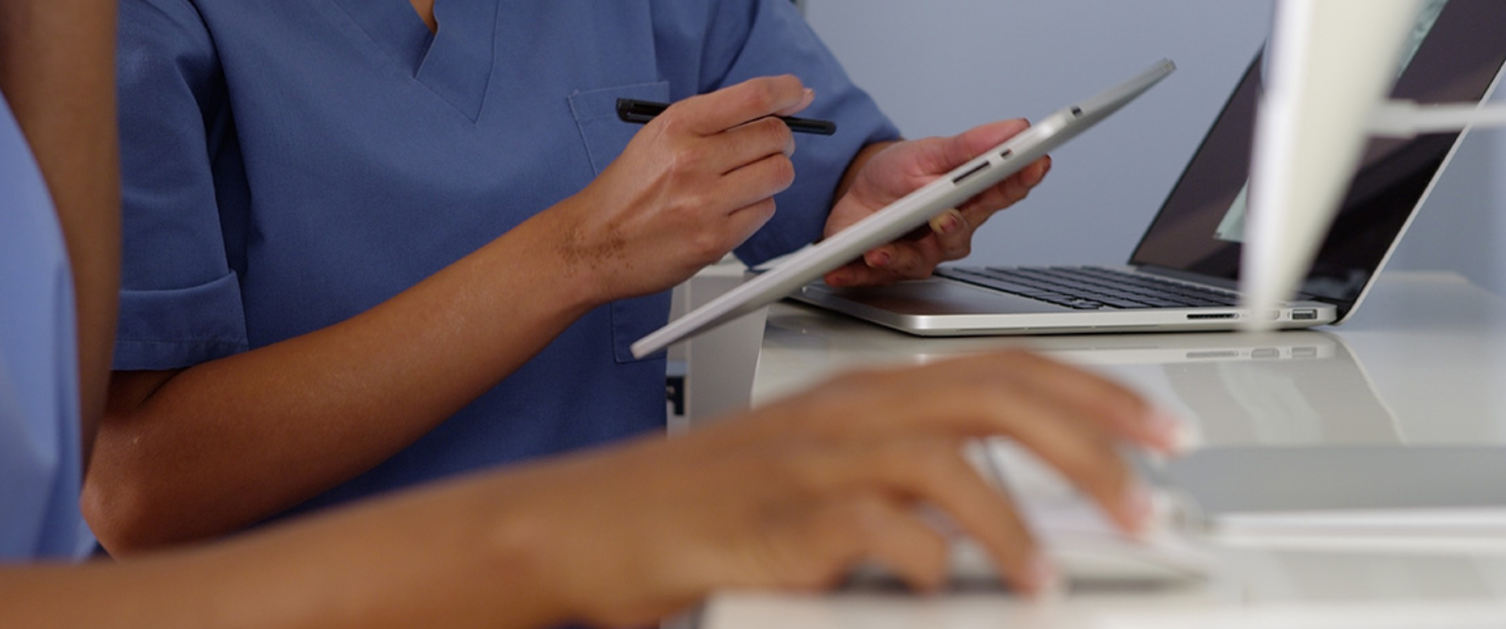 20 June 2022
The much-anticipated migration of data from Betsi Cadwaladr University Health Board (BCUHB) West's Patient Information Management System (PIMS) into the BCUHB Central instance of DHCW's Welsh Patient Administration System (WelshPAS) successfully went live on Monday 16th May 2022.
This forms part of a phased programme of work to consolidate the three separate patient management systems in BCUHB and implement a single instance of WelshPAS across the health board. The implementation was previously delayed due to the reallocation of resources during the COVID-19 pandemic, but planning and collaboration between teams across DHCW, BCUHB and Dedalus (the third-party data transformation contractor), resulted in a smooth go-live weekend.
WelshPAS is the primary source of administrative data for patients in a secondary care setting, holding patient identification details, and records details of patients' hospital visits, including waiting list management, medical records, inpatient treatment, outpatient appointments and emergency visits.
Emma Jones, Project Manager at DHCW, said, "The commitment, dedication and effort that the different teams have put in to making this project a success has been remarkable; even with COVID-19 restrictions, competing priorities and operational pressures within the health board. From a DHCW perspective, the success has been down to getting the core foundations right, including data migration, testing, careful planning and coordination and of course the partnership and collaborative with BCUHB colleagues. I personally am very proud to work for the NHS, and indeed very proud to have worked with such a great team.
The development of a single instance of WelshPAS in BCUHB will streamline the care process and enable up-to-date and accurate information to be available to clinical and clerical colleagues for service delivery across the health board. Users in BCUHB West identified some key early benefits, saying:
"WelshPAS allows us to view and amend patient information and activities, we can see this becoming a great tool for us going forward." – Emergency Department Administrators, Ysbyty Glan Clwyd.
"Filtering, grouping and sorting will make our jobs with waiting lists easier to manage as we can arrange by a lot of different areas." – Ophthalmology Secretaries, Ysbyty Glan Clwyd.
"We can see from a data quality standpoint that this will improve our processes." – Theatre Administrators.
Paul Marchant, Programme Manager at BCUHB, stated, "BCU, Dedalus and DHCW built a strong partnership of trust and collaborative agile working to tackle data migration activities. Some of the key activities were data migration and the dress rehearsal where a joint plan was agreed and delivered effectively in partnership, establishing a baseline for the success this implementation."
"Over the go live," he added, "any problems that did occur were logged, triaged and managed quickly and effectively, resulting in minimal impact to our operational services and our provision of patient care. It has been a genuine pleasure working with our DHCW counterparts and [I] thank them for all their hard work over the project life cycle and we look forward to continuing the great work into this final phase."
Meanwhile, the Welsh Referral, Activity & Patient Pathway Enterprise Repository (WRAPPER) functionality in WelshPAS is working towards offering a single view of PAS data across Wales. WRAPPER provides real-time patient data for clinicians and health care colleagues at the point of care and supports decision making by enabling users to review all the relevant administrative information about the patient from across Wales.
You can find further information on the WelshPAS and other systems used in secondary care in Wales, in the 'Secondary Care' section of our website.