Secondary care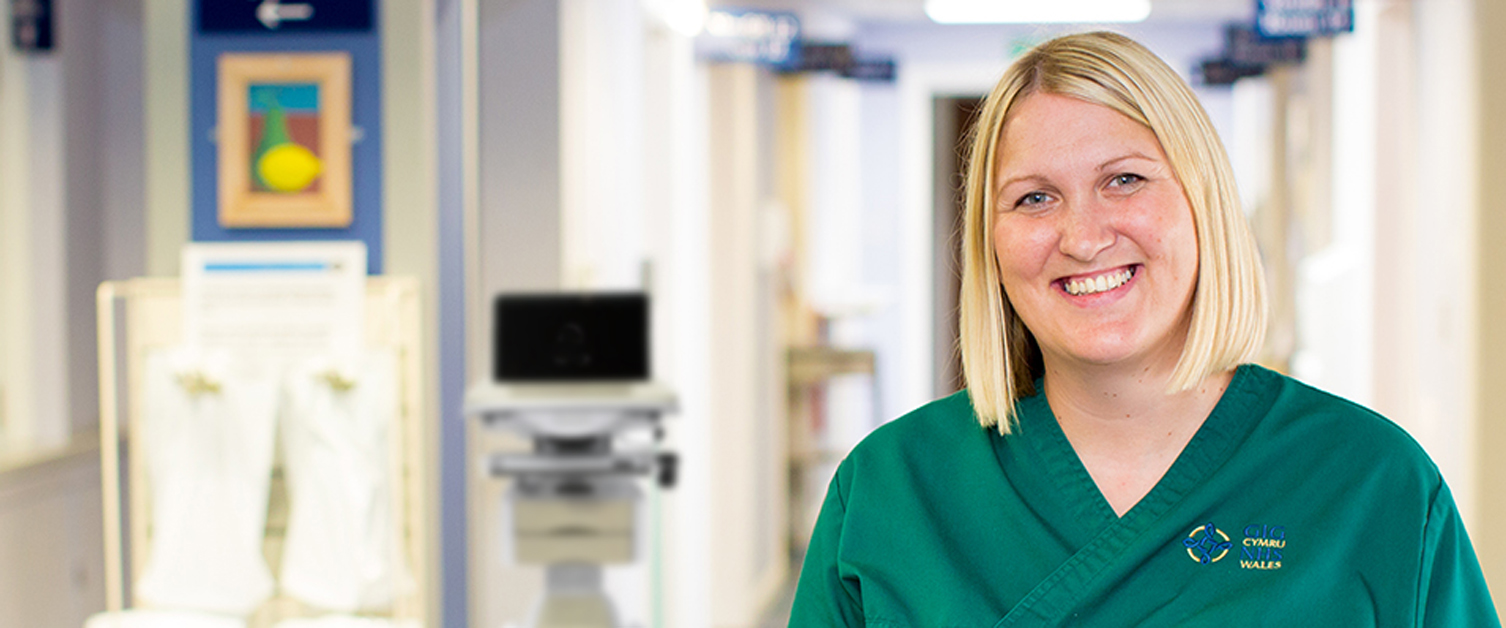 We have a "Once for Wales" approach to support the 87 hospitals across Wales, providing common systems and a common interface.
At the heart of digital transformation is the understanding that the more information available to the clinician, the more accurately they are able to diagnose the problem and make an informed decision on care.
Clinicians in many Welsh hospitals have improved access to this information through the Welsh Clinical Portal (WCP) - one application that provides access to patient information from many sources, creating a digital patient record.
Besides accessing the patient's letters and notes, health professionals across Wales can view test results electronically and view clinical documents no matter where the tests were taken or the documents were generated.
On average, the WCP is accessed more than five hundred times every hour by doctors, consultants, nurses, midwives, therapists, lab staff, pharmacists, radiologists, clinical administrators - all searching for the most up-to-date and most accurate information about their patients.
Healthcare professionals in hospitals across Wales are also benefitting from:
Innovations in ICU
Patients in intensive care units suffer with severe or life-threatening illnesses and injuries, which require constant care, close supervision from life support equipment and medication.
A new high-tech digital-monitoring system for seriously-ill people in intensive care units will record vital life signs automatically, making real-time information available across a range of devices, and will form part of the patient's digital patient record, improving and streamlining patient care while reducing duplication of information and the potential for error.
At present staff at Wales' 14 Intensive Care Units are still required to complete extensive paper charts to record vital life-signs. The new system will also coordinate with other healthcare systems – pathology, radiology, pharmacy, and more, allowing for more efficient communication and providing for clear audit trails. As well as links to national data warehouse meaning that big data and deep learning techniques can be used to improve clinical practice.
Innovations toward Nursing
We are working to transform the documentation nurses are required to complete every day. Working with nurses across the country we are standardising forms across NHS Wales and making them digital. The documents will use the same standardised nursing language to reduce duplication and give back time to care for patients.
Hospital Pharmacy System
The Welsh Hospital Electronic Prescribing, Pharmacy and Medicines Administration project (WHEPPMA) is replacing paper-based drug charts with digital processes.
Welsh Laboratory Information Management System (WLIMS)
WLIMS is used by pathology staff for storing, recording and exchanging information such as blood test results.
Cytology, microbiology, histology and blood sciences pathology laboratories across Wales are linked via WLMS.
Lab results are sent electronically from WLIMS to GP practices and accessible in hospitals directly through the Welsh Clinical Portal, providing added safety by reducing the number of duplicate tests and improving clinical governance.
The system also links to the machines used in labs that conduct the tests and analyse the samples.
Welsh Patient Administration System (WPAS)
Holds patient ID details, outpatient appointments, letters and notes.
Having a single WPAS means the same administrative patient information can be accessed in different hospital departments, so patients won't have to repeat their details several times throughout their medical journey.
WPAS records details of patients' hospital visit, including list management, medical records, inpatient treatment, outpatient appointments and emergency visits.
Welsh Radiology Information System (WRIS)
This national system performs functions such as patient scheduling and clinical reporting involving medical images such as x-rays, CT and MRI scans and ultrasound.
WRIS works in conjunction with the Picture Archiving and Communications System (PACS) to manage the storage, retrieval, distribution and presentation of images and allows the sharing of these images across Wales.
Integration Services
Enable data to pass accurately from one system to another.
National Intelligent Integrated Audit Solution
An intelligent auditing service that flags potential inappropriate access to patient records.

Last updated: January 2021