Welsh Nursing Care Record goes from strength to strength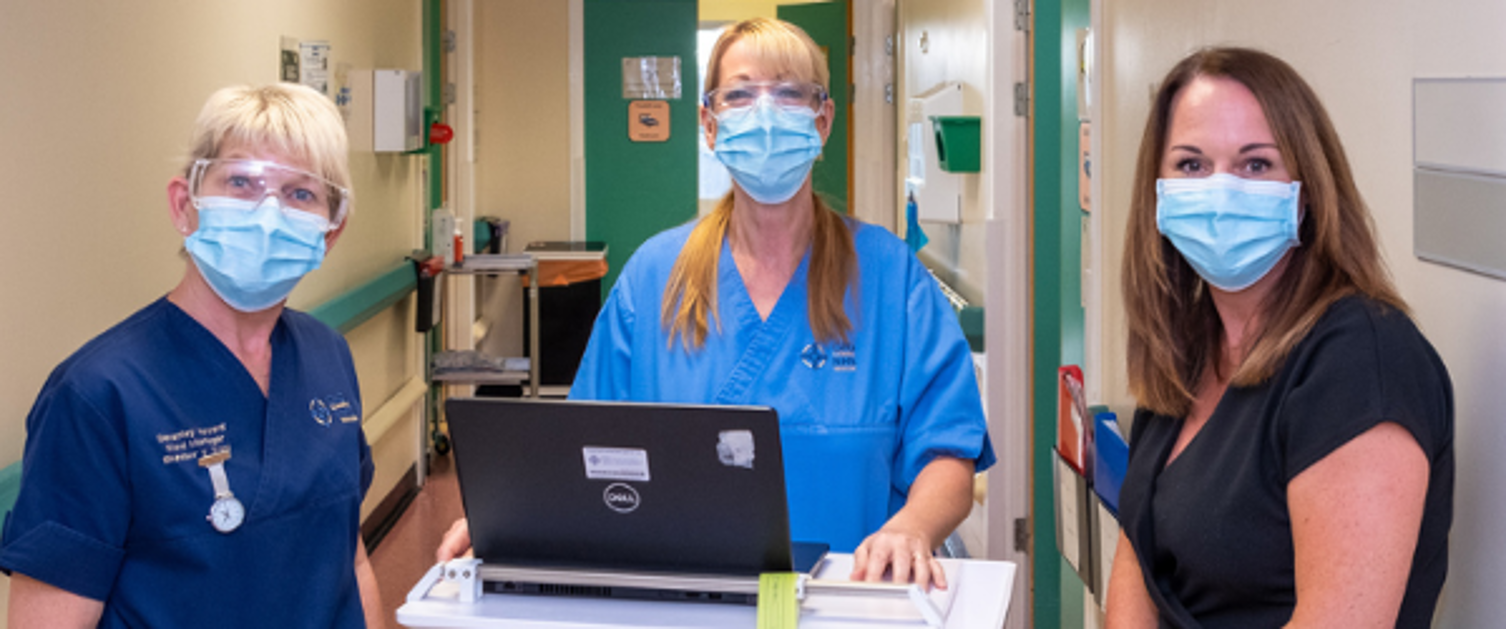 13 March 2023
The Welsh Nursing Care Record continues to go from strength to strength having captured more than 3.9 million inpatient nursing notes during the last 23 months.
The digital system, which has transformed the way nurses record, store and access patient information, has more than 13,000 monthly users and has seen 3.3 million digital risk assessments completed between April 2021 and February 2023.
In terms of risk assessments, more than 1.8 million pain assessments have been completed, with more than 394,000 for skin pressure ulcers and more than 223,000 for falls.
Rather than making notes on paper at a patient's bedside, nurses are using tablets to capture information and store it securely in the WNCR so that care givers along a patient's healthcare journey have access to the same, up-to-date information.
Digital Health and Care Wales is working with colleagues across NHS Wales to replace the paper documents that nurses currently use with a digital alternative. This uses standardised nursing language, which improves accuracy and makes it easier to share information between settings.
By going digital, healthcare workers are able to access essential information to make informed decisions about a patient's care, no matter where that care is taking place. There's no need to search for paper notes or ask the patient to repeat information they've already given, as the documents can be easily accessed in the WNCR.
As the above results show, this is improving patient experience and giving more time for care.