Welsh Immunisation System wins national digital impact award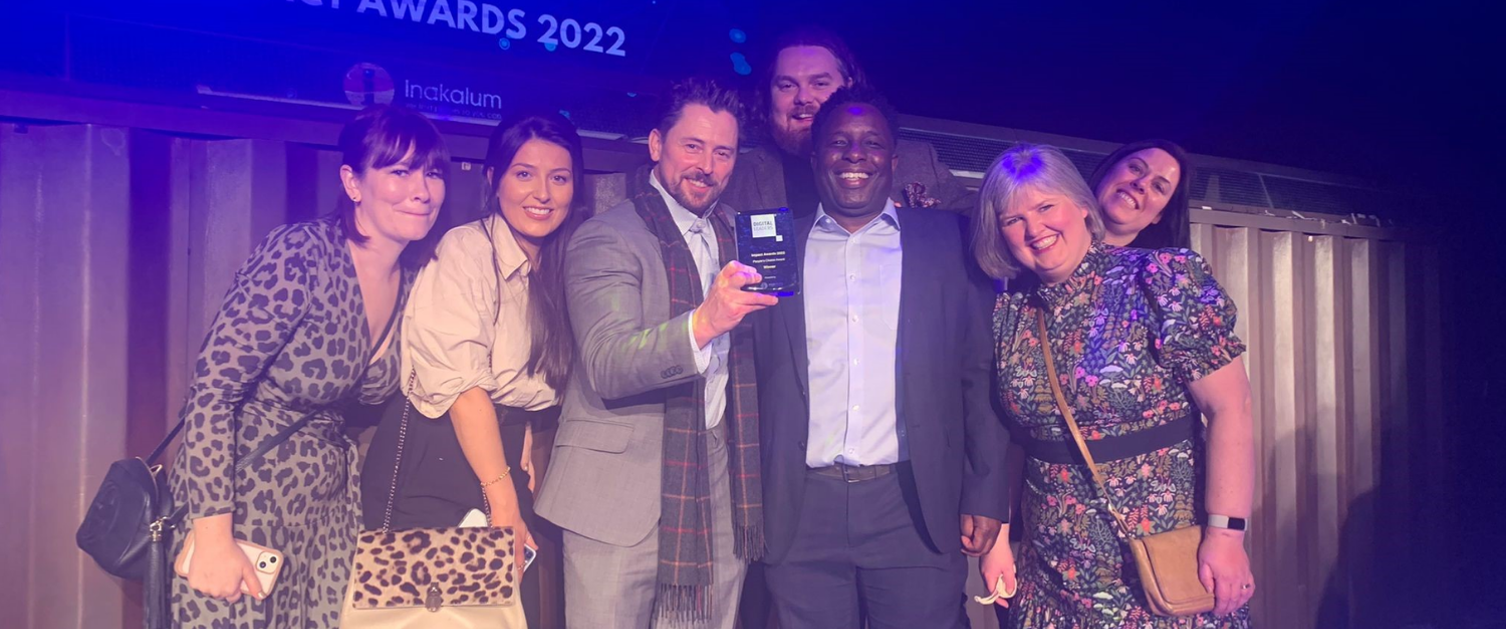 15 March 2022
The digital system behind the COVID-19 vaccination roll out in Wales, the Welsh Immunisation System (WIS), has been presented with the People's Choice Award for its impact during the pandemic at a ceremony in London.
The Digital Leaders Impact Awards celebrate the digital technology innovations that improve people's lives or deliver positive social impact. The People's Choice Award is presented to the most popular of all finalists in every category, and is decided via a public vote.
The Welsh Immunisation System, which was built in just 16 weeks by a team of software developers at DHCW, works by integrating scheduling with the recording of COVID-19 vaccinations across Wales, within a single application. Key aspects of the product's success have been centralising appointments for mass vaccination centres, sending appointment letters, and two-way SMS texts, ensuring Wales has a successful vaccination programme.
It competed with 36 other national contenders in the People's Choice Award category, including NHS Covid Pass, the UK Cabinet Office, Riverford Organic Farmers and the BT Green Tech Innovation Platform.
Anne Marie Cunningham, Associate Medical Director at DHCW, accepted the award on behalf of the WIS team at a ceremony in London last week. She said: "This is not just for our team and not just our organisation, but it's for everyone involved in immunisation across the whole of the NHS. It's been one of the major success stories out of the whole of the pandemic. Once you get vaccinated, your chances of dying of COVID-19 reduce by 80%. We were part of that, and we're really proud to be part of that."
Since it was rolled out in December 2020, the Welsh Immunisation System has supported the administering of nearly 7 million COVID-19 vaccinations across Wales, and has sent out more than 14 million SMS messages and nearly 6 million letters about vaccine appointments.