Welcome to our new team of GPs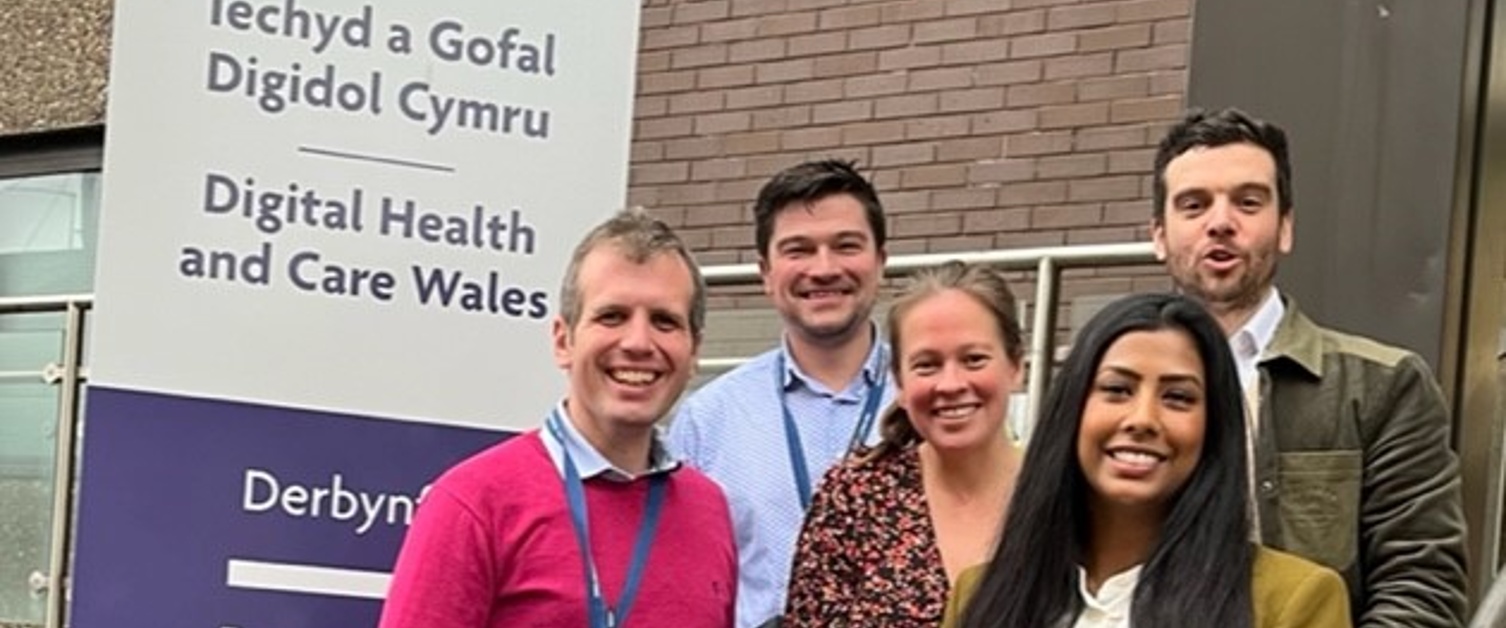 We are delighted to announce that we have a new team of five General Practitioners who have joined DHCW on a part -time basis within our Clinical Directorate.
The team of five includes three new Associate Medical Directors, Dr Sayma Ahmed, Dr Steve Short and Dr Alexandra Rinnert. We also welcome Dr Jonathan Campbell, Digital Medicines GP Lead and Dr Aled Davies, Digital Services for Patients & Public GP Lead.
The team bring a wealth of experience to the organisation and will be providing clinical advice and assurance to our digital transformation workstreams for primary care. The team are aligned with our Executive Medical Director, Rhidian Hurle and portfolio of our new Associate Director for Clinical Informatics Professionals & Business Change, Stephanie Harris.
Pictured left to right: Dr Steve Short, Dr Jonathan Campbell, Dr Alexandra Rinnert, Dr Sayma Ahmed and Dr Aled Davies