SAIL winners at Swansea University's Research and Innovation Awards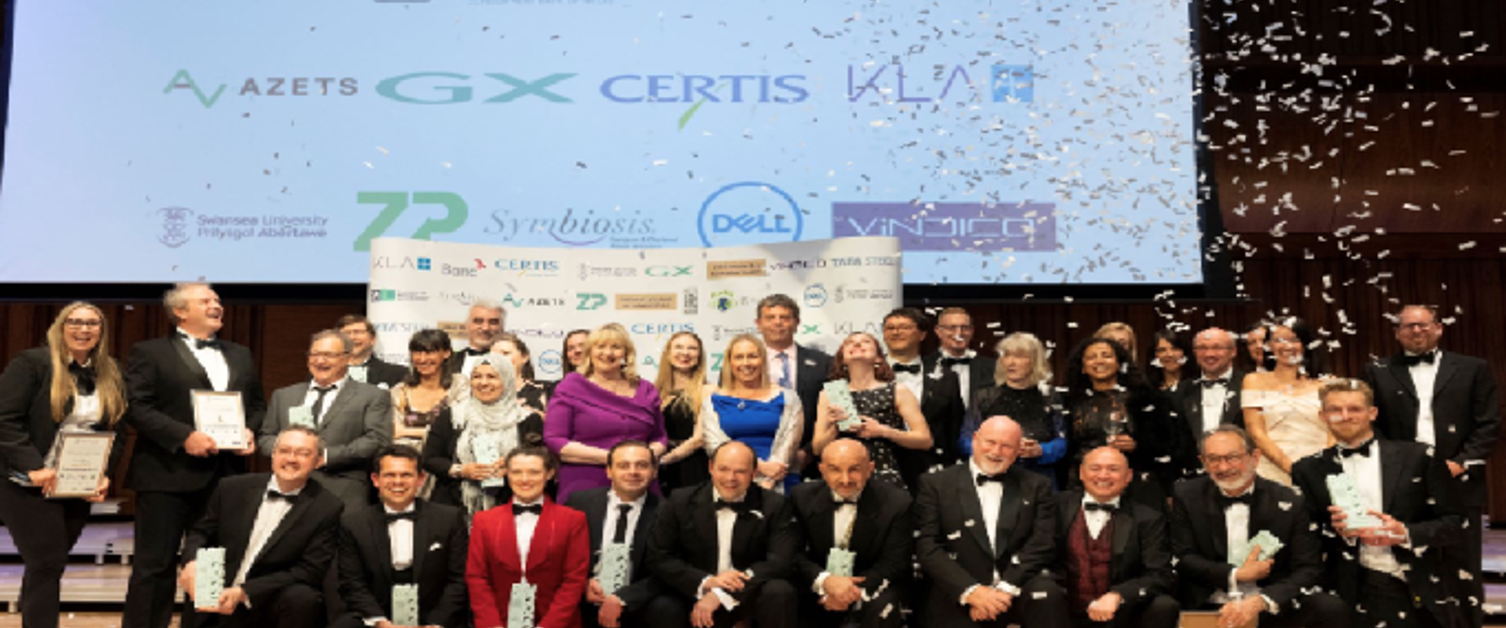 16 May 2022
The Information Services team at Digital Health and Care Wales were able to share with the Swansea University SAIL team in its recognition for its outstanding contribution to research and innovation.
The awards hosted by the university, are presented to researchers and teams working in the university to celebrate the quality, relevance and positive global impact of research and its potential to inspire.
The team from the Secure Anonymised Information Linkage (SAIL) databank project - which provides robust, secure storage of anonymised person-based data which has been created for research purposes to improve health services - won the category for 'Outstanding impact of health and well-being'.
The SAIL databank is recognised internationally for its anonymised data about the population of Wales. DHCW are responsible for providing much of the data used by SAIL and also traces and encrypts any personal identifiers found to ensure the data is always safe and secure.
Rachael Powell, Associate Director of Information, Intelligence and Research at DHCW said "We were delighted that the SAIL team won and were very grateful that they invited us along to share the nomination and award with them. We recently achieved Digital Economy Act Accreditation for the SAIL Appliance which we host, and so that was a huge accomplishment for both DHCW and SAIL, and it was a good opportunity to celebrate this with them too."
More information on all category winners and short listers can be found on the Swansea University website.