NHS Wales library collaboration win coveted 'Team of the Year' award for national training programme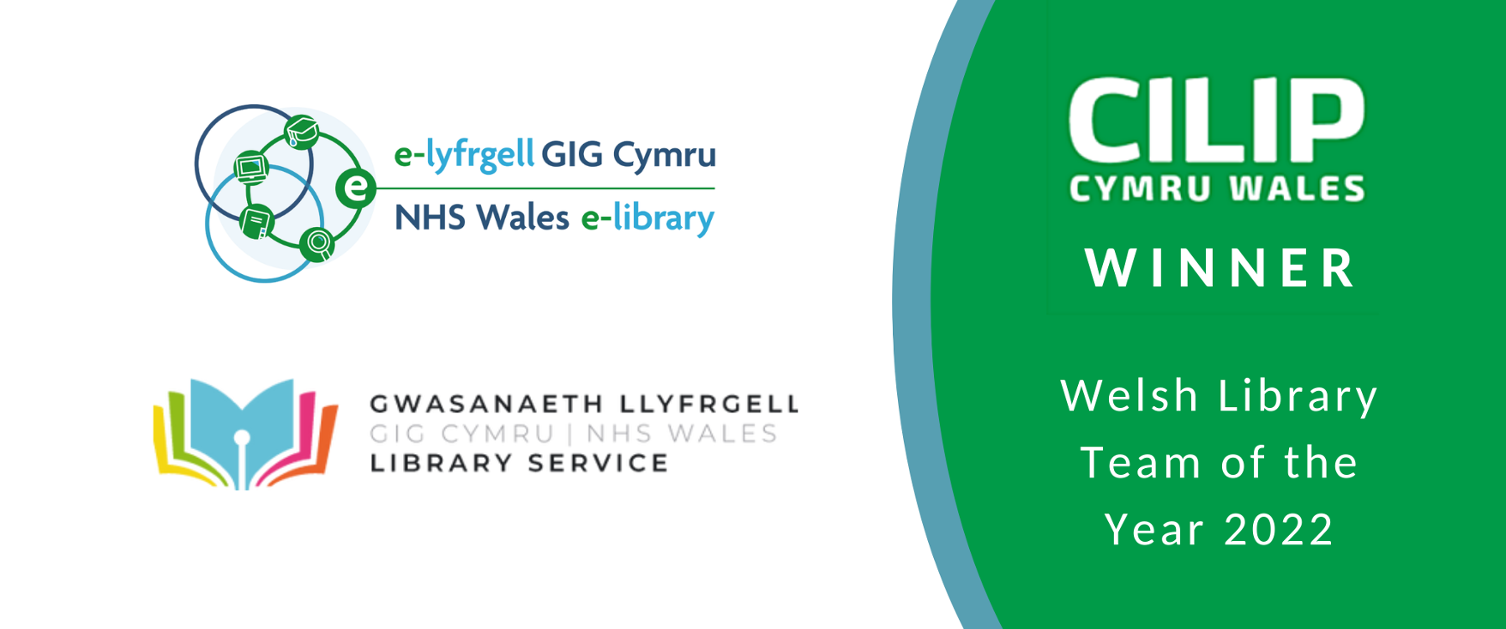 6 December 2022
A collaboration between NHS Wales Library and Knowledge Services (NHSWLKS) and the NHS Wales e-Library have won the CILIP Cymru Wales 'Welsh Library Team of the Year Award 2022' for producing an innovative programme of live and pre-recorded library-user training delivered to NHS staff across Wales.
During the COVID-19 pandemic, NHSWLKS developed a national training programme from scratch making literature and evidence searching less overwhelming and more achievable by anyone – especially for those working remotely. NHS Wales e-library supported the programme through technical support and producing directed training webinars for users.
Even as the pandemic passes, the recorded webinars continue to be a popular tool for training, designed to fit around busy and demanding work schedules and without the need for users to be connected to the NHS Wales network.
"This excellent initiative helped clinicians working across NHS Wales to improve their knowledge and skills at a critical time," said Jason Thomas, Director, Culture, Sport & Tourism at CILIP Cymru Wales. "The NHS library staff demonstrated agility, resourcefulness, and great commitment to their users in developing this innovative programme. They are very worthy recipients of this award."
"The success of these webinars could not have this amazing success without the huge support from NHS Wales Library and Knowledge services who continuously promoted these webinars to their patrons," says NHS Wales e-library Engagement and Learning Specialist, Rebecca Meyrick. "These webinars are still being accessed – not just by staff in NHS Wales – but by all those who wish to learn more about NHS Wales library services."
"As a team we were absolutely delighted to be recognised by CILIP," says Rhys Whelan, NHS Wales Library and Knowledge Services Manager at Morriston Hospital. "We're really proud to support staff and students across NHS Wales to develop information literacy skills to provide evidence-based health care. We look forward to delivering more webinars in the future."
CILIP Cymru Wales is the leading voice for the information, knowledge management, and library profession in Wales.