NHS Wales App engagement sessions invite collaboration across organisations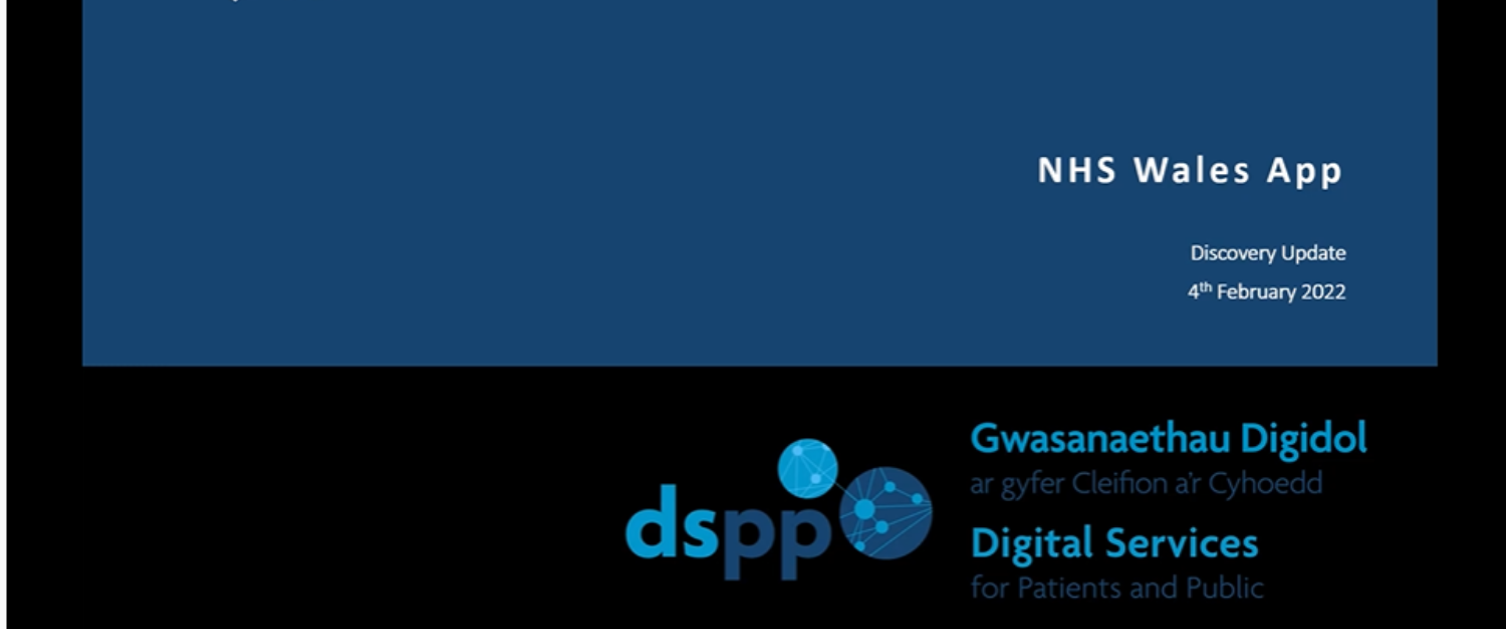 18 March 2022
Digital Services for Patients and Public (DSPP) is running monthly update sessions to inform and engage stakeholders.
Held remotely on Microsoft Teams, NHS Wales and public sector staff are invited to follow the journey as DSPP progresses through the development of the NHS Wales App. The sessions also serve as a platform for stakeholders to ask any questions they may have about DSPP or the NHS Wales App.
The latest event on March 4th saw 131 stakeholders join a round table discussion about what the future of digital health and care may look like.
The roundtable was led by DSPP Programme Director, Stephen Frith, who was accompanied by Sally Lewis, Director of the Welsh Value in Health Centre; Ifan Evans, Director of Health Technology and Digital Transformation, Welsh Government; Delyth James, Programme Lead, Digital Health Ecosystem Wales; and Stuart Morris, Director of Digital, Cwm Taf Morgannwg University Health board.
The conversation invited each panellist to share views about what the NHS Wales App may look like 5 years post launch. They also discussed key Welsh digital projects and initiatives, barriers to transforming digital health services, and lessons for digital health from the last two years that should be considered when designing for the future.
NHS Wales staff can watch recordings of previous DSPP update sessions on Sharepoint.
Sign up to the mailing list to get an invite to future NHS Wales App and DSPP update sessions.