New portfolio underway to transform medicines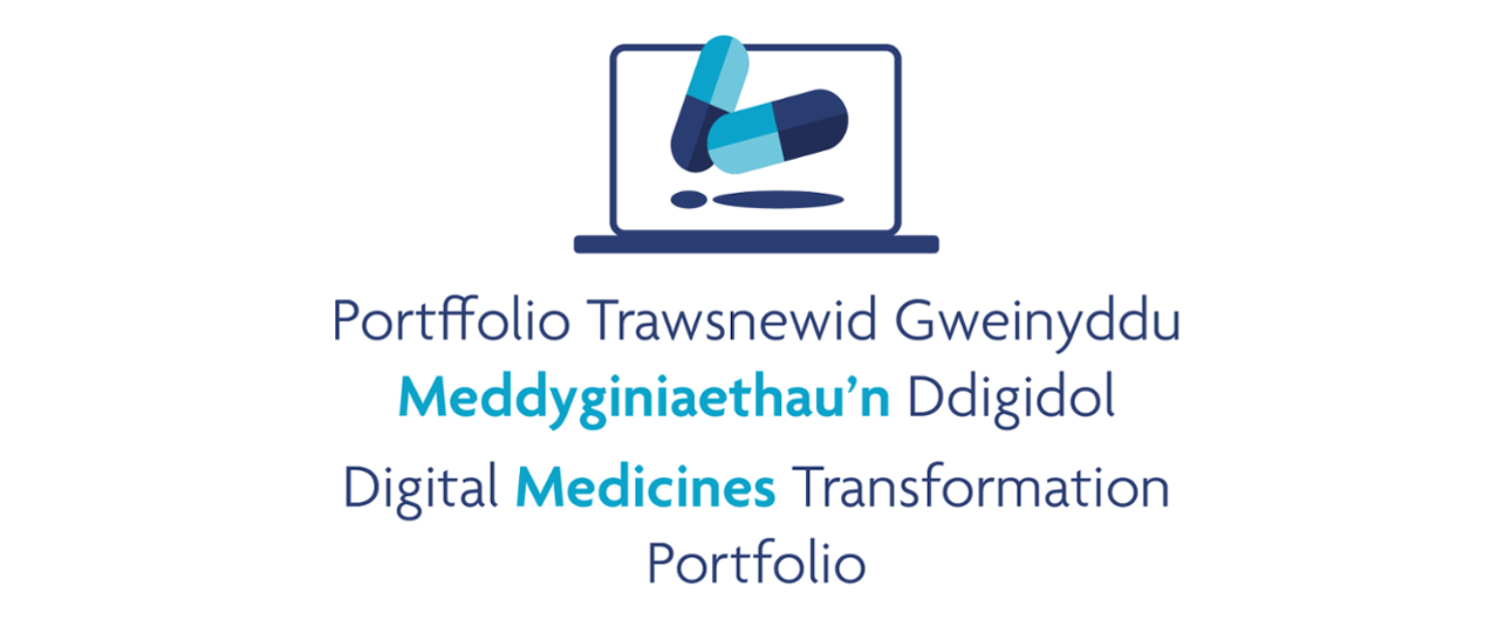 9 June 2022
Digital Health and Care Wales has launched the Digital Medicines Transformation Portfolio to deliver a fully digital prescribing approach in all care settings in Wales.
The portfolio brings together the programmes and projects to make the prescribing, dispensing and administration of medicines everywhere in Wales easier, safer, more efficient and effective, through digital.
Following an independent review into electronic prescribing in Wales, Eluned Morgan MS, Minister for Health and Social Services set out her ambition for a comprehensive digital medicines plan for Wales ,
"We want to make sure services deliver the best outcomes for citizens, and are designed around how citizens and service providers want to use and manage those services… This programme will transform prescribing in Wales, supported by a digital platform"
The Digital Medicines Transformation Portfolio coordinates four different areas of work, all of which have connections with each other:
Primary Care Electronic Prescription Service - Electronic signing and transfer of prescriptions from GPs and non-medical prescribers to the community pharmacy or appliance dispenser of a person's choice.
Secondary Care Electronic Prescribing and Medicines Administration -

Implementing e-prescribing and medicines administration (ePMA) across all of Wales's hospitals. Sending outpatient prescriptions to the person's pharmacy of choice.

Patient Access -

Using the NHS Wales App to share and collect medicines information, order repeat prescriptions and nominate a person's pharmacy of choice.

Shared Medicines Record -

Building a single shared record of medicines for every patient in Wales so that all the information is in one place.
More details are available on the DMTP webpage, or you can sign up to the DMTP newsletter. The Portfolio Senior Responsible Owner, Professor Hamish Laing has also made a short video explaining the portfolio.