Microsoft 365 tools transform ways of working for over 100,000 NHS Wales staff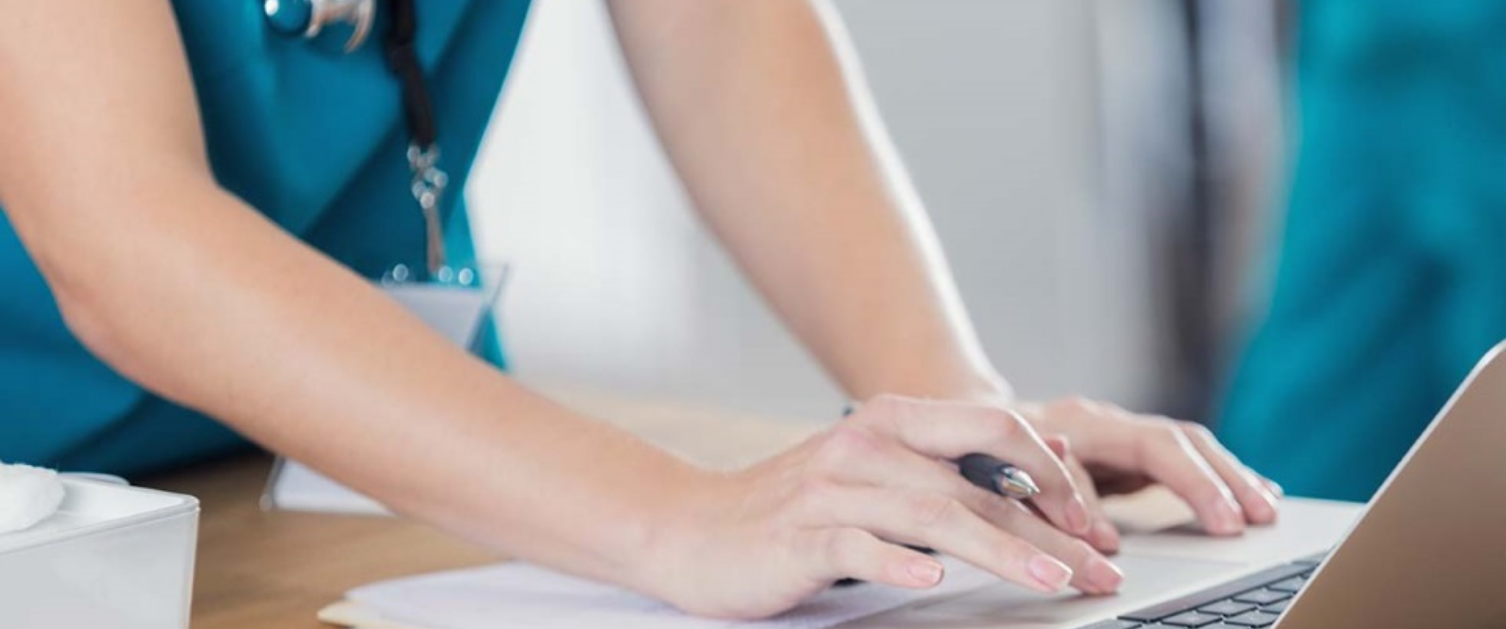 14 April 2022
Microsoft 365 (M365) tools are supporting over 100,000 members of NHS Wales staff across 13 organisations with new ways of working.
The use of tools including Teams, OneDrive, SharePoint, Forms and Planner is now widespread, boosting productivity and supporting the NHS Wales workforce to continue to deliver critical services across Wales.
NHS Wales struck its landmark Microsoft 365 (M365) deal in 2019, moving from multiple contracts to a single tenant that serves all NHS Wales organisations. As well as creating better digital capability for the workforce, the deal created a cost saving of £11.7m over the 3 year term.
The implementation and adoption of M365 has been led by the M365 programme team, hosted at Digital Health and Care Wales. They developed a central, all-Wales platform with a 'hub and spoke model' aligned to best practice that means standards can be scaled across NHS Wales.
Colleagues can work from the device of their choice and in the location of their choice because of security improvements put in place by the M365 programme team. These include rules to ensure secure password creation, services to track malicious activity, and deployment of new anti-malware and anti-virus software.
This increased agility played a key role in the Welsh COVID-19 response, enabling safer remote working which had a reduction in travel and subsistence costs of at least £800,000.
SharePoint has now replaced local file storage, allowing staff to securely store, collaborate, and share information. As of March 2022, it hosts over 43 million documents, the equivalent of 50TB.
OneDrive has replaced personal network drives. As of March 2022, it hosts over 120 million documents, the equivalent of 130TB.
Teams is also widely used across NHS Wales, facilitating easier communication and collaboration between organisations. 3.2 million messages were sent and 610,000 meetings were attended in February 2022 alone.
Other work from the M365 programme team includes the launch of InTune, an integrated mobile device management solution which has enabled organisations to decommission other services with a saving of around £4m.
Supporting the innovation of M365 within NHS Wales organisations has been a network of 3000 staff champions representing multiple professions, who meet to discuss local innovation work and new opportunities.
Champions can also access M365 learning pathways and training, allowing them to develop their knowledge and share expertise with their colleagues within their organisation.