Flying medics on board the Wales Air Ambulance use Welsh Clinical Portal to save time and help save lives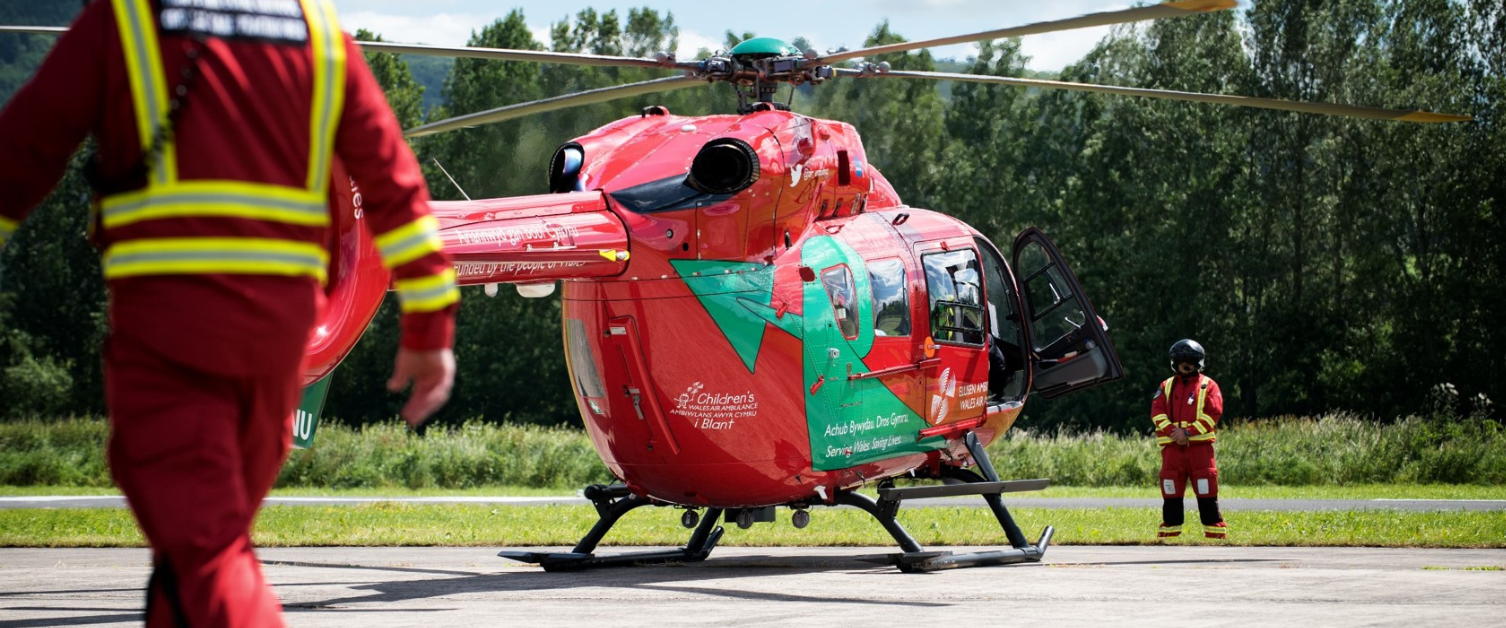 5 December 2022
When the flying medics on board the Wales Air Ambulance are called for help, the crew on board are ready to deal with life and death situations. They take their skills straight to the scene, making rapid and critical decisions that determine the care and treatment needed in an emergency.
Until 2017, the air ambulance medics relied on paper, radio and phones to gather information about the health or medical history of the patient. When every second counts, this process could be time-consuming and delay critical decisions about the patient's care.
But new technology in the shape of electronic patient records is now speeding up the process, making care safer and helping to save lives.
Every second counts
Thanks to collaborative work between The Emergency Medical Retrieval & Transfer Service (EMRTS) Cymru, Swansea Bay University Health Board Digital services and Digital Health and Care the air ambulance has instant access to a patient's single medical record and medical history through the Welsh Clinical Portal, enabling faster, better informed decisions.
Mark Craven, Critical Care Hub Clinician for the Air Ambulance Service spoke about the impact of the Welsh Clinical Portal.
"Some accident scenes can be quite complex cases and you need to piece together information quickly. For myself, or the critical care practitioner, the Welsh Clinical Portal provides an aid to decision making so that we can get a full background history and medication review of a patient before springing to action.
"The Welsh Clinical Portal has formed an integral part of what The Emergency Medical Retrieval and Transfer Service (EMRTS) does. It can be really difficult to provide the best care possible when you don't know anything about the patient. However, the portal provides a holistic approach to patient treatment and informs EMRTS on the way that we work and practice."
The system can be accessed directly from scene via mobile devices such as iPads, in the control room, or back at base.
Air ambulance medics report that the Welsh Clinical Portal is easy to navigate and also provides an accessible way to follow up on a patient, as part of their aftercare service. It enables the team to provide patients relatives with timely updates. This is based on rapid feedback on interventions and interactions at this scene. This vital information and feedback is also used to inform development of the service, and in terms of clinical governance, how the service is improved through mortality reviews, incident investigations and clinical audits.
Mark explained: "This is really important as it ensures best practice and also enables us to give live feedback on a patient's progress."
The Welsh Clinical Portal is a digital workspace, making it easy to access information about each patient where and when it is needed.