DHCW's Independent Board member Marilyn Bryan-Jones commended for her contributions to race equality and inclusion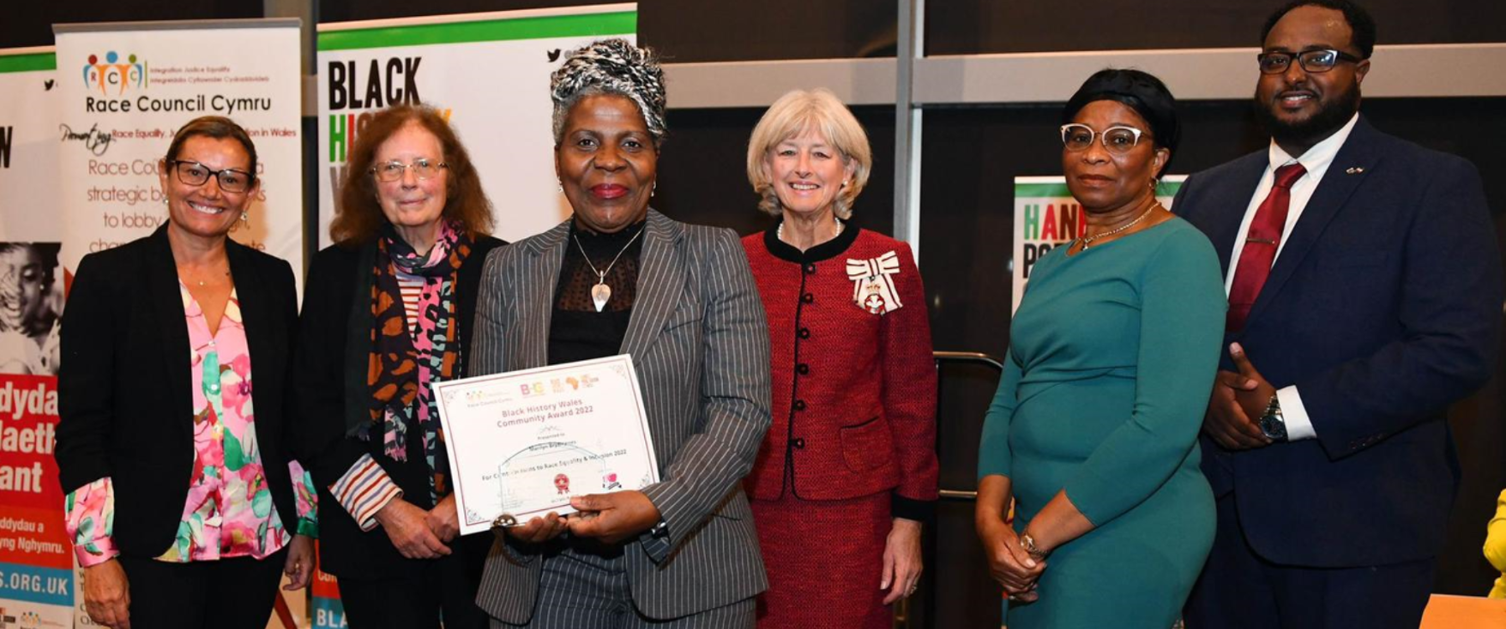 20 October 2022
Marilyn Bryan-Jones, recently appointment as an Independent Board Member at DHCW, has won an award at the Black History Wales National Community Awards for Wales 2022 for her contributions to race equality and inclusion.
Black History Wales engages, educates and empowers individuals, community groups and Wales-wide communities in acknowledging and recognising the contribution that Black people have made in the history of Wales' economic and cultural development. Originally it was to celebrate the people from Caribbean & African heritage but this has now been extended to include all Black, Asian & Minority Ethnic communities. It also allows the wider community to take part, learn and celebrate together to promote understanding and share our global history.
Marilyn was nominated by Professor Uzo Iwobo for commitments in both a voluntary and paid capacity. She attended the awards ceremony in Cardiff, and commented,
"I am absolutely delighted about winning the award. Considering Equality, Diversity and Inclusion is a way of life not a role. I believe that treating people fairly should be a right not a privilege with inclusion being the ultimate goal."
DHCW is delighted that Marilyn forms part of the Board and will ensure equality, diversity and inclusion is at the heart of the organisation.