DHCW wins 'Best Place to Work in IT' 2022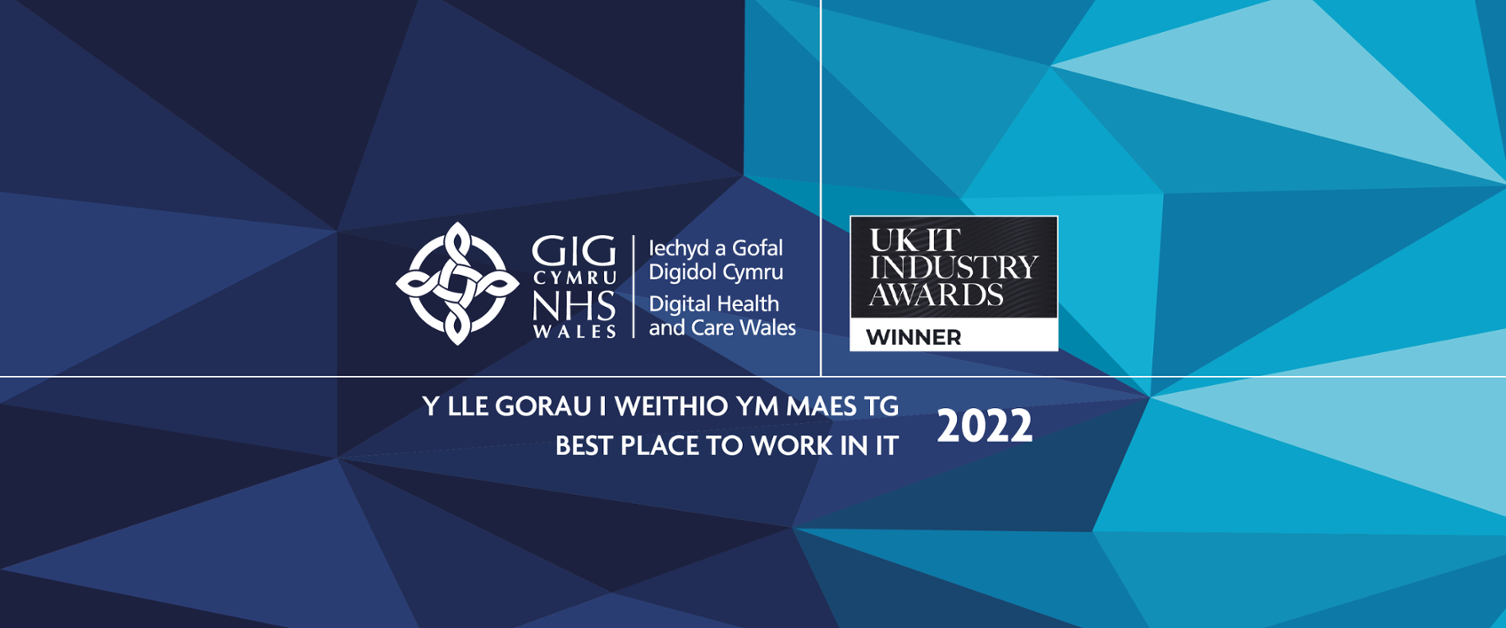 10 November 2022
Digital Health and Care Wales (DHCW) has been recognised as the best place to work for IT professionals in the UK.
The accolade was announced by the British Computer Society at its prestigious annual UK IT Industry Awards.
An NHS Wales organisation leading on digital transformation, DHCW was honoured for providing the best employment and career opportunities for IT professionals in the UK, with judges giving top marks to its commitment to diversity and inclusion as well as skills and career development for staff.
Led by CEO Helen Thomas, DHCW employs 1000 people at offices in Cardiff, Swansea and Mold, and has an excellent retention rate, much higher than the industry standard. Over the past 18 months career progression saw 20% of staff promoted.
"We are delighted to receive this award," said Helen Thomas. "It is a fantastic achievement for all of us and shows how building a great team brings success both for staff and for our stakeholders. We are very proud of the work we do to help the NHS in Wales use digital for better care."
Sarah-Jane Taylor, Director of People and Organisational Development, said: " This is a tremendous achievement that rewards our investment in people. We place a real focus on valuing the work of our staff who are our biggest asset. Their work is critical, developing and delivering the national technology and data services needed to transform health and care in Wales."
With hundreds of entries to the BCS UK Industry awards, DHCW triumphed in the Best Place to Work in IT category, competing against nine finalists including Intercity Technology and the John Lewis Partnership.
Jamie Graham, Assistant Director Cyber Security, commented: "I joined following a career in the parachute regiment and I've found that DHCW puts a lot into developing its managers and leaders, which has given me opportunities to progress in new directions and support continuous learning."