DHCW commits to digital inclusion in Wales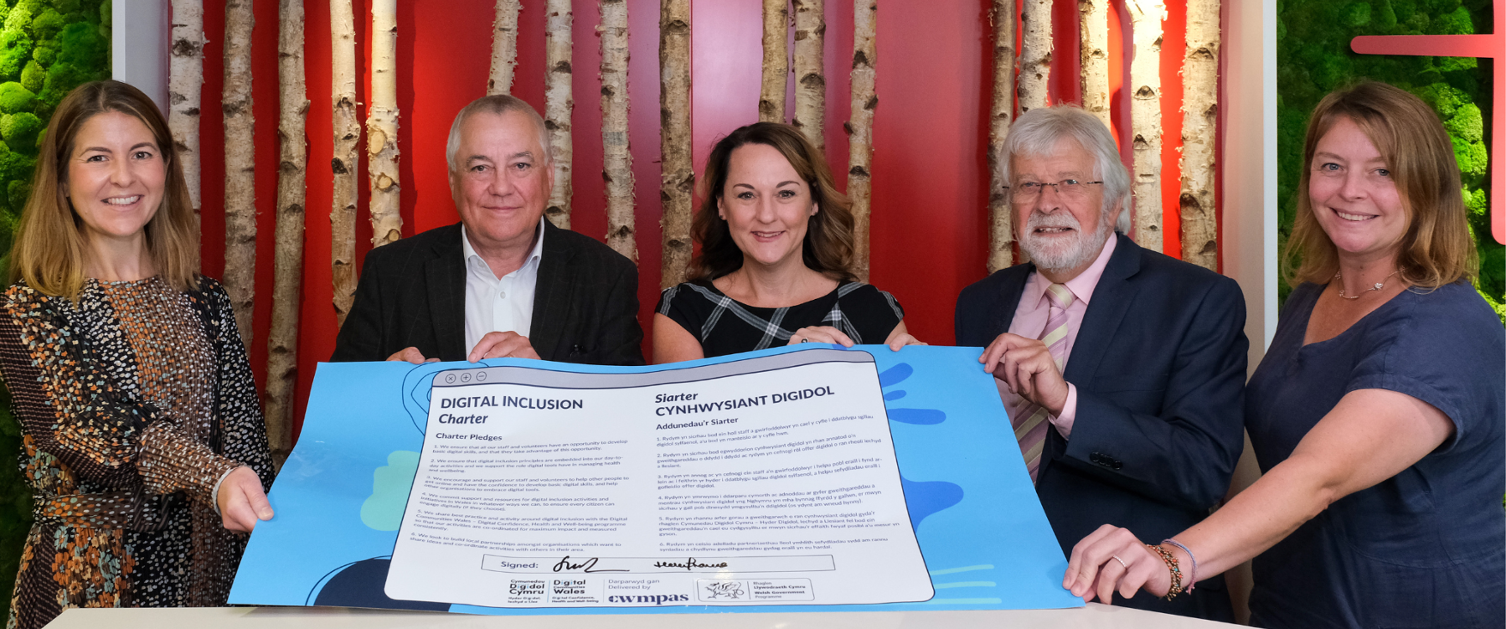 3 October 2022
DHCW has signed a Digital Inclusion Charter at a first Digital Summit event held to bring together health, care and the voluntary sectors to collaborate on how digital tools can support and enable inclusion in Wales.
The Charter exists to support and champion organisations working in the public, private or third sector in Wales who are willing to promote basic digital skills and help people get online.
Speaking at the Digital Summit event, which was co-hosted by DHCW, Welsh Council for Voluntary Action and Cwmpas, Helena Herklots, Older People's Commissioner for Wales said,
"Working in partnership with events like these, by listening and getting organisations and the voluntary sector working alongside each other , we can really embrace and use digital for good.
"We need to be sure, in all the digital developments we make, that we're not doing it with any agism or age discrimination in play, and we have to challenge ourselves on that"
Simon Jones, Chair of DHCW said: "Digital developments in health are going to start becoming a lot more visible to people over the next year or so. People are going to see more opportunities for digital engagement with their services and managing their own care much more.
As we develop digital systems and applications , we want to make certain that those people who need access to services and consume more health and care services than others, aren't in some way worse off than they might otherwise have been.
What we want to do in Wales is make inclusion an intended consequence not exclusion an unintended consequence of digital innovation in health care."