Clinicians to have their say on digital systems across Wales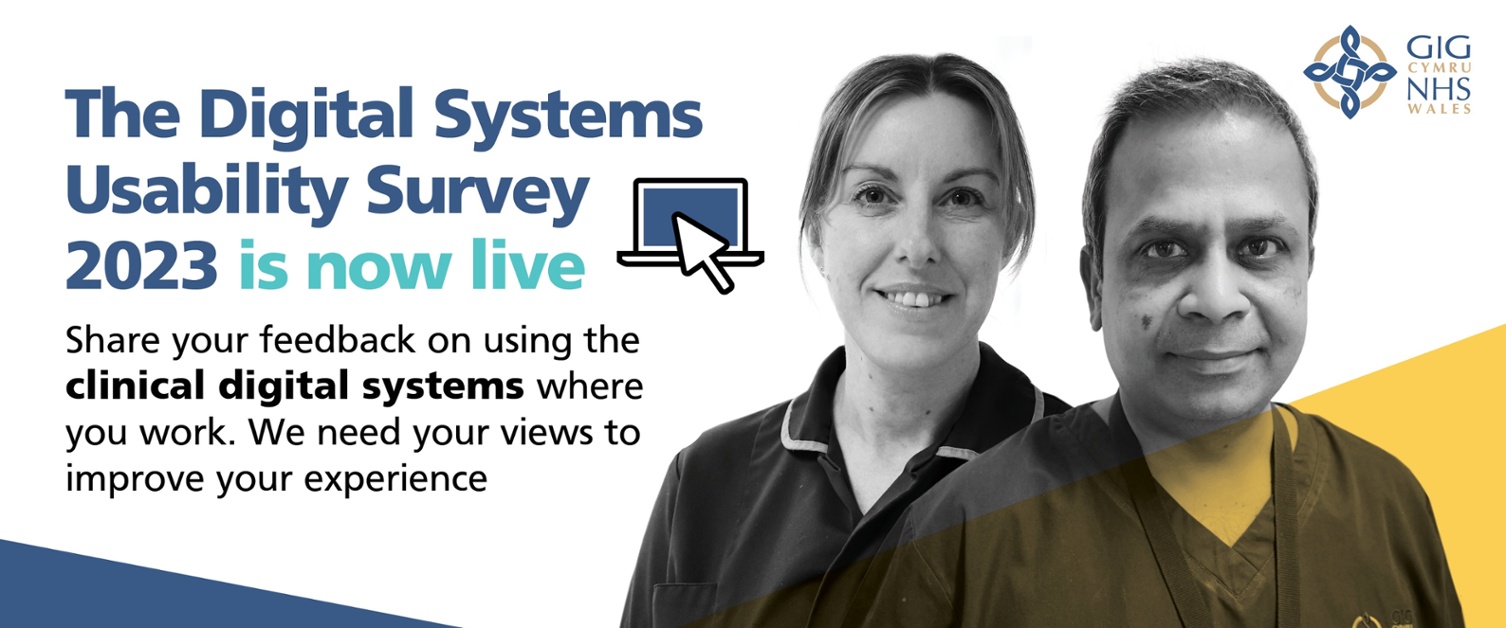 27 March 2023
A new survey will gather feedback from clinicians working for the NHS in Wales on the effectiveness of digital systems currently in use.
The digital systems usability survey launches on 27th March and is set to be the largest user-led research study of its kind in the country. Clinicians working across the seven health boards in Wales, and frontline staff at Velindre University NHS Trust will be invited to give their views.
Launched by Digital Health and Care Wales (DHCW), the survey will collect feedback at a national level and provide each organisation with a personalised score of their own systems. Bespoke support will be offered so organisations can understand what the results mean and make positive changes.
Complete the digital systems usability survey
Christian Smith, Chief Nursing Information Officer at Cwm Taf Morgannwg University Health Board, said:
"I'm really excited that NHS Wales is about to launch its first ever national Digital Systems Usability Survey later this month. As a practising nurse, I particularly want to urge all my colleagues across Wales to get behind it – it is important we take this chance to have our say on how clinical IT is working, and to use our voice to shape its future."
The survey is being conducted on behalf of DHCW by independent research organisation KLAS Research, who have previously worked with NHS England and over 250 health organisations worldwide.
The window to submit responses is 27 March to 24 April 2023.
If you would like further information, please contact: Louise Gregory at louise.gregory@wales.nhs.uk