Celebrating one year of Wales' digital nursing system, the Welsh Nursing Care Record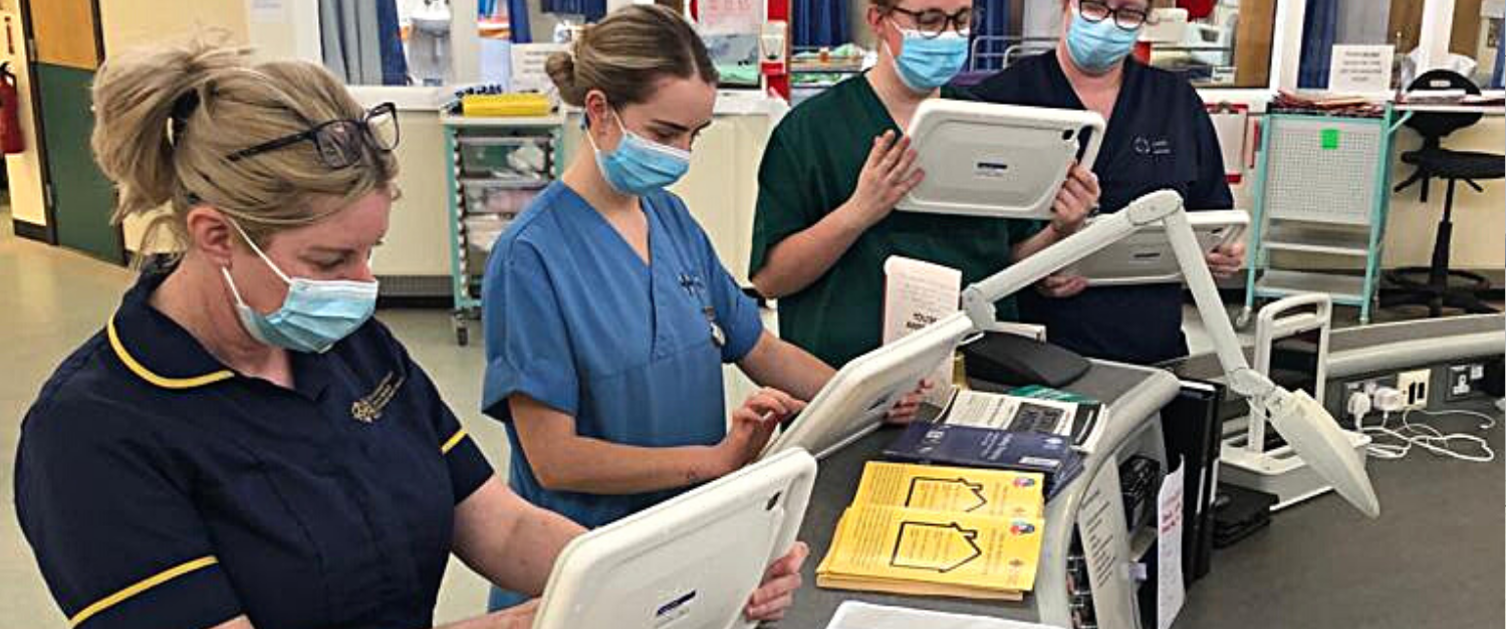 22 April 2022
It has been just over a year since the Welsh Nursing Care Record (WNCR) first rolled out in Swansea Bay Health Board in Spring 2021. Since then, NHS Wales's digital nursing system has gone from strength to strength as it has rapidly rolled out across the country.
WNCR is a digital system that is transforming the way nurses record, store and access patient information. Rather than making notes on paper at a patient's bedside, nurses are using tablets to capture information and store it securely in the WNCR, so that care givers along a patient's healthcare journey have access to the same, up-to-date information.
Senior Responsible Officer, Claire Bevan stated how this is a "significant point in nursing history moving from paper to digital" and Fran Beadle, Chief Nursing Information Officer for Digital Health and Care Wales (DHCW), expressed her pride in how far the project has come:
"The last year has gone beyond our expectations demonstrating how nurses have not only successfully adapted to new ways of working but have also utilised the data to support and improve the care of patients and citizens across Wales. We are very proud."
Nurses have sung the praises of the system, saying it is 'worth its weight in gold', and Mandy Rayani- Hywel Dda University Health Board's Director of Nursing, Quality and Patient Experience says she doesn't know how they managed without it.
Greg Dix, Executive Nurse Director at Cwm Taf Morganwwg added that it's been a 'game-changer' for the staff in both releasing time to care, but also the level of assurance that the system provides from an audit perspective.
More outstanding benefits can be found below in a video with commentary from colleagues across NHS Wales. Thank you to all for taking the time to take part.
DHCW are aiming for WNCR to be rolled out to the remaining health boards Aneurin Bevan and Cardiff and Vale by the end of 2022 and more information can be found in the NHS Wales Digital Nursing Newsletter.