Broadband upgrade celebrated at rural practice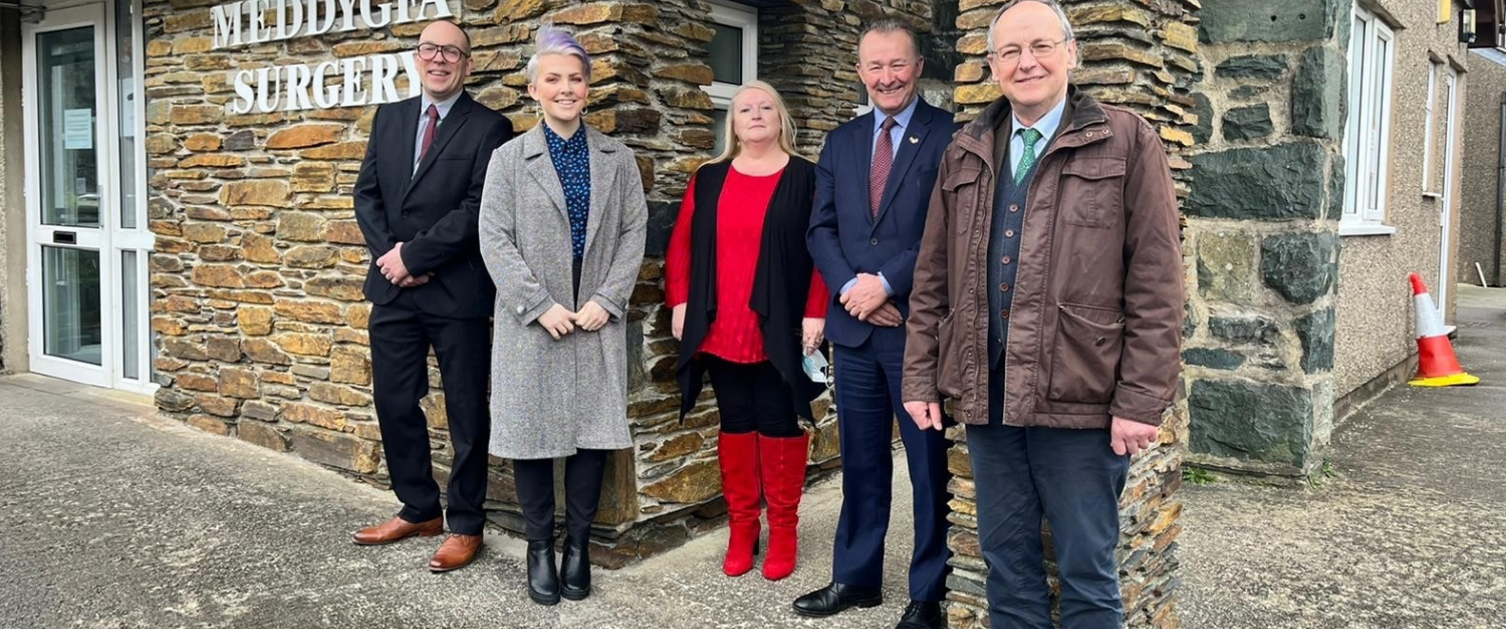 17 March 2022
The upgrade of GP Practices' broadband in North Wales, managed by Digital Health and Care Wales, has been celebrated with a visit to a remote practice by Secretary of State for Wales, Simon Hart.
The MP visited Caerffynnon Surgery in Dolgellau and saw first hand how the introduction of super-fast full fibre broadband has made such a positive difference to services at the practice.
Practice Manager Sarah Tibbetts said activities such as virtual consultations would not have been possible without the broadband upgrade, "We are so rural here, I honestly don't know how we would have coped during the pandemic as we depended so much on our IT and digital services."
Digital Health and Care Wales (DHCW) started work on upgrading practices from 10MB to 80-150MB download speeds in January 2020, and when the pandemic struck the work became even more urgent.
By March 2022, 110 practices in North Wales had been upgraded. The work was completed at no cost to the practices thanks to UK Government DCMS, and Welsh Government funding. Many practices across the rest of Wales have also been upgraded, and work is planned to be completed across all Wales' GP practices by the end of 2022.