IWD 2023: Why fairer opportunities for women working in digital health should be a priority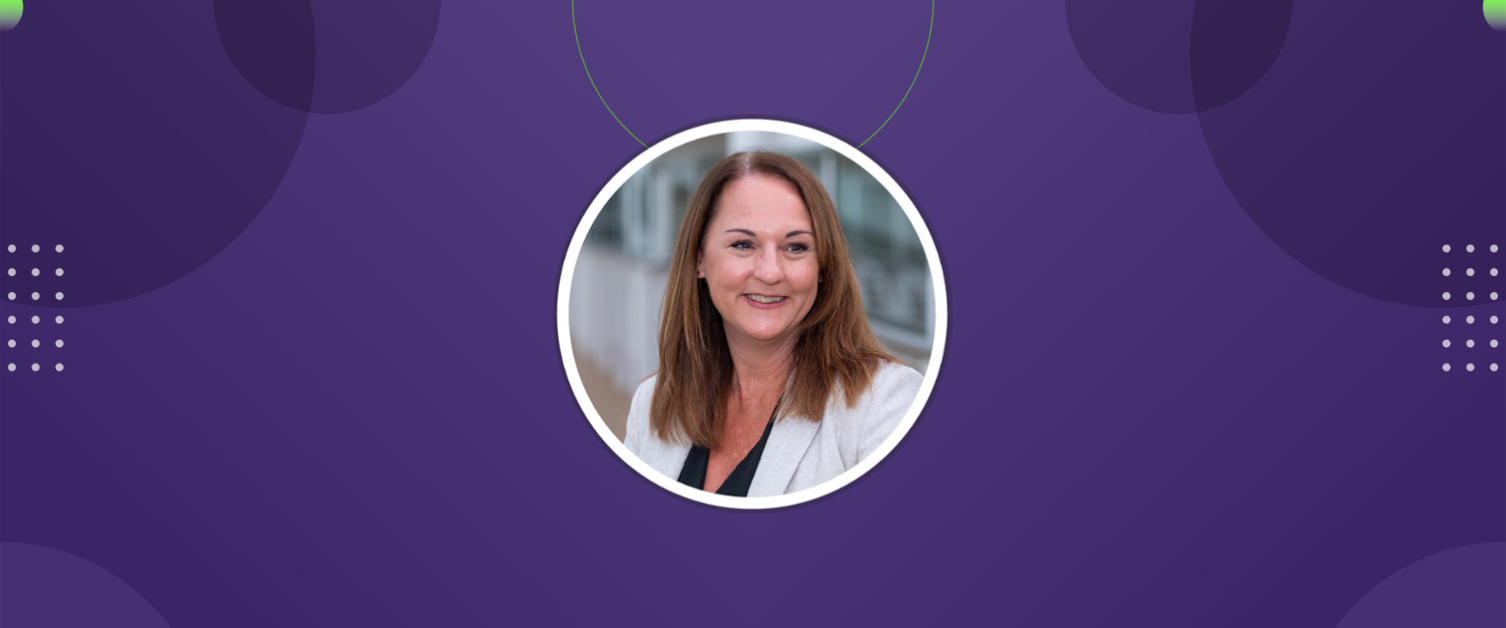 We need more women and more diversity at every level in our industry, if we are to create products and services that really work for everyone who uses them.
As a woman in a position of leadership within what has traditionally been a male-dominated sector, I am often asked to talk about my experiences in overcoming barriers and contributing to a more equal and diverse employment landscape. Something I always come back to are the challenges women face in juggling work and family life, sometimes feeling like they need to choose between being great parents and excelling in a career. We have come a long way in recent years with new policies that support parents and carers to balance their personal and professional responsibilities, but a career and a family should not have to be mutually exclusive.
At DHCW we are committed to gender equality in the workplace. I'm very proud that women make up 42 per cent of our employees, and 55 per cent of our Board of Independent Members and Executive Directors. While this is well above the IT industry average of 23 per cent , fair representation is important to us, and there is clearly more that we can do.
If we look at the IT industry as a whole, women are still largely underrepresented in key positions in the development and design of digital innovation. This means that biases exist at every stage of software and application development, including in assumptions about user experience and access to technology.
Women also make up the majority of people across the UK who cannot or do not know how to engage with digital technology, and are therefore excluded or alienated from digital tools and processes.
Encouraging more women and girls into IT careers, is a part of the solution. A key feature of our 'People' strategy at DHCW is about engaging with schools to share with children and students the amazing opportunities that exist in digital health. Giving our own, talented staff a platform to talk about their personal career experiences is a fantastic way to inspire young people into the industry.
For me, equity is not about creating an environment where everyone has an equal chance of success, it is about fairness in relation to the differences in individual circumstances and starting points.
It's why we listen to our staff and use feedback to adapt our approach to create a workforce that nurtures talent and respects individual needs. Carrying out regular staff surveys and developing a new value around inclusion, which sets out an expected standard of behaviour for the entire organisation, ensures our staff wellbeing is at the heart of everything we do. Creating development opportunities and progressive career paths for our staff at every level, is fundamental to our success. This year will see us focus on further developing career pathways that support personal growth and development, helping our staff to become the best that they can be.
I have been truly heartened to see many of our female staff use opportunities to enable them to step into leadership roles. Women in leadership roles inspire other women.
Personally, I believe strongly that equal participation is needed within the tech sector to drive innovation and growth and to close the current skills gap. We must support and value women in the technology workplace.
Creating policies that encourage an equal workforce is one part of the equation, but of equal importance is a culture that supports a work/life balance and encourages all to aim to be their best.
At DHCW we build diversity into every role, and offer flexibility such as part-time roles and compressed hours to help both male and female workers manage family life.
To succeed we need more women coming forward and considering a career in technology – and for that we need to look at attracting young women at the earliest opportunity and also to throw the net wider to capture mid-life and mature women, with all their life-experience.
As technology impacts so much of our daily lives, we need women in digital health and care more than ever. DHCW will play its part and 'Embrace Equity' in all that we do.