GPs given access to the Welsh Clinical Portal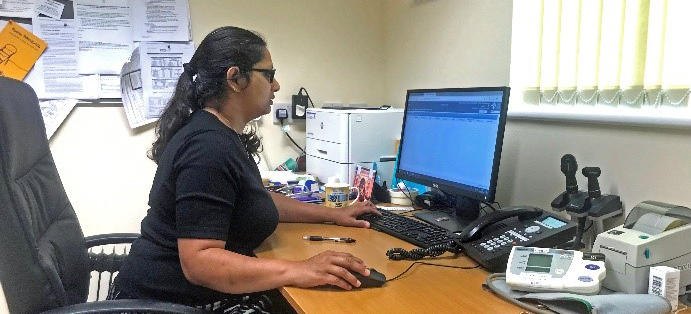 General practitioners in Wales are being given viewing access to the national digital patient record, the Welsh Clinical Portal (WCP), improving the patient journey between primary and secondary care. Until now, the system has only been available to clinicians directly involved with a patient's hospital care.
A selection of GPs in Cwm Taf Morgannwg University Health Board are the first to pilot the service, which will be rolled out nationally depending on the pilot's success.
Dr Niba Shah (above) of Aberdare's Foundry Town Clinic says being given viewing access to the Welsh Clinical Portal has been a "godsend" and enabled her to "spend less time chasing and more time focusing on patient care."
Shah says accessing the WCP allows her to see her patients' historical results as well as their referral, discharge and clinic letters through the Portal's 'document viewer.' Previously, she wasn't able to access this information electronically and often had to spend time chasing patient details over the phone.
"The document viewer is the major feature for me," she says. "You're able to check a patient's notes instantaneously and means you don't lose time calling secretaries and chasing letters that are lost in transit."
Sometimes, new patients join a practice and attend appointments without any of their previous medical history or clinic letters. Through the WCP, GPs will no longer have to track this history down because the information is accessible electronically, regardless of the health board within which the patient has previously received treatment.
"We're no longer limited to patient information from our practice or health board," Dr Shah says. "Now it's all Wales."