Annual General Meeting - July 28th 2022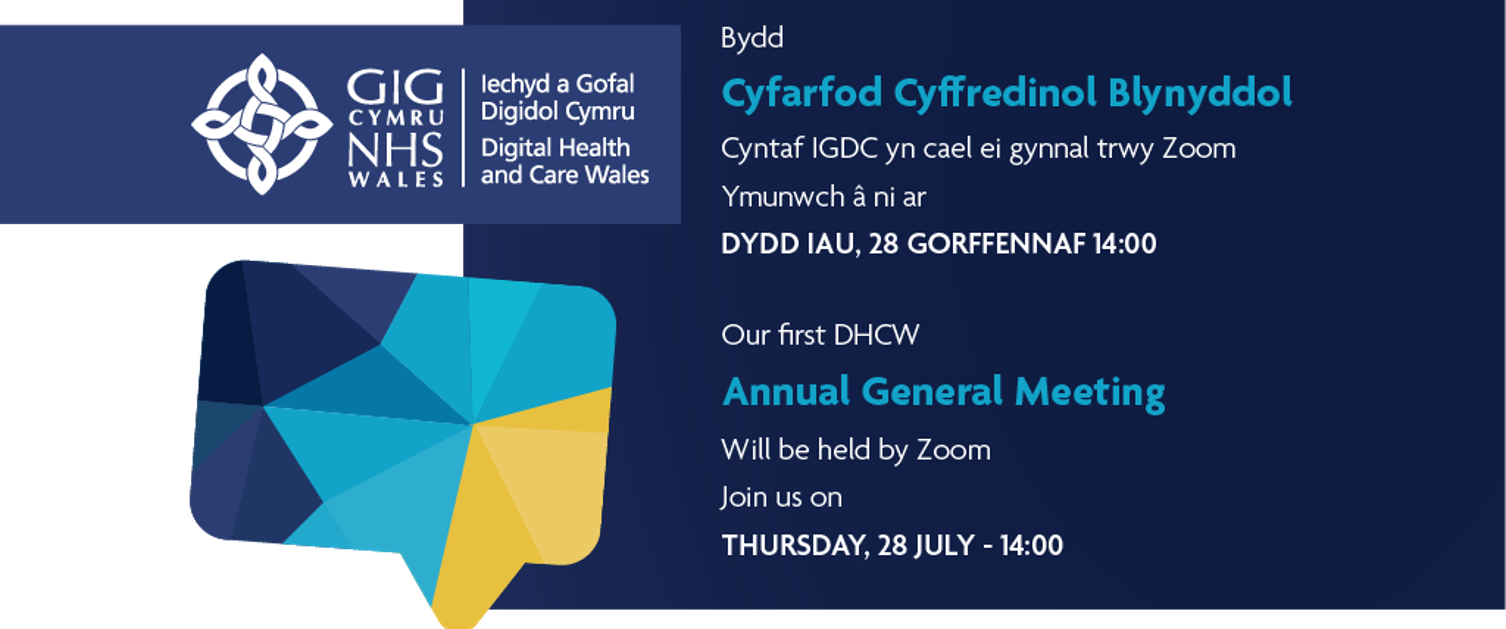 Digital Health and Care Wales will be hosting its first virtual Annual General Meeting on Thursday 28th July, and the public and stakeholders are invited to attend.
This year's event will be hosted via Zoom and live streamed at 14:00.
Further details will be published on our website in due course.